Description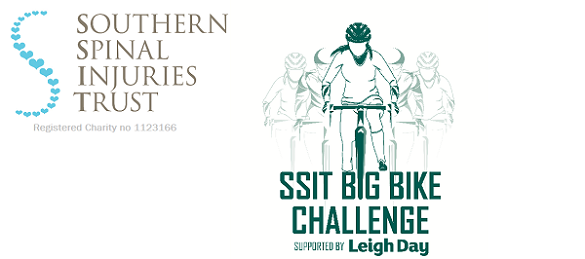 THE SSIT BIG BIKE CHALLENGE – supported by LEIGH DAY
The SSIT Big Bike Challenge will take place on 22nd June 2019.
EVENT INFORMATION
ON LINE ENTRIES

OPEN (Close June 20th)

REGISTRATION/START/FINISH 5 RIVERS LEISURE CENTRE, HULSE ROAD, SALISBURY SP1 3NR
FREE CAR PARKING
EVENT TOILETS & SHOWERS
FREE RIDE JERSEY WITH EVERY ENTRY, These are limited so enter now, when they are gone they are gone.
FREE LUNCH AND FEED/SUPPORT STOPS EN ROUTE
GOODIE BAG
GPX FILES AVAILABLE FROM JUNE 1ST
BROOM WAGON FOR ASSISTANCE
EMAILED FINAL INFORMATION THURSDAY 20TH JUNE
The 200 mile route offers cyclists the ability to take a place in an "ultra-event" – the ride is supported and guided by Salisbury Road and Mountain Cycle Club. SSIT will, as in previous years, provide breakfast, lunch and supper as well as two further breaks. The ride has an enviable reputation and a genuine ultimate challenge.
The aim of all the rides is for riders to enjoy themselves, this is not a Race.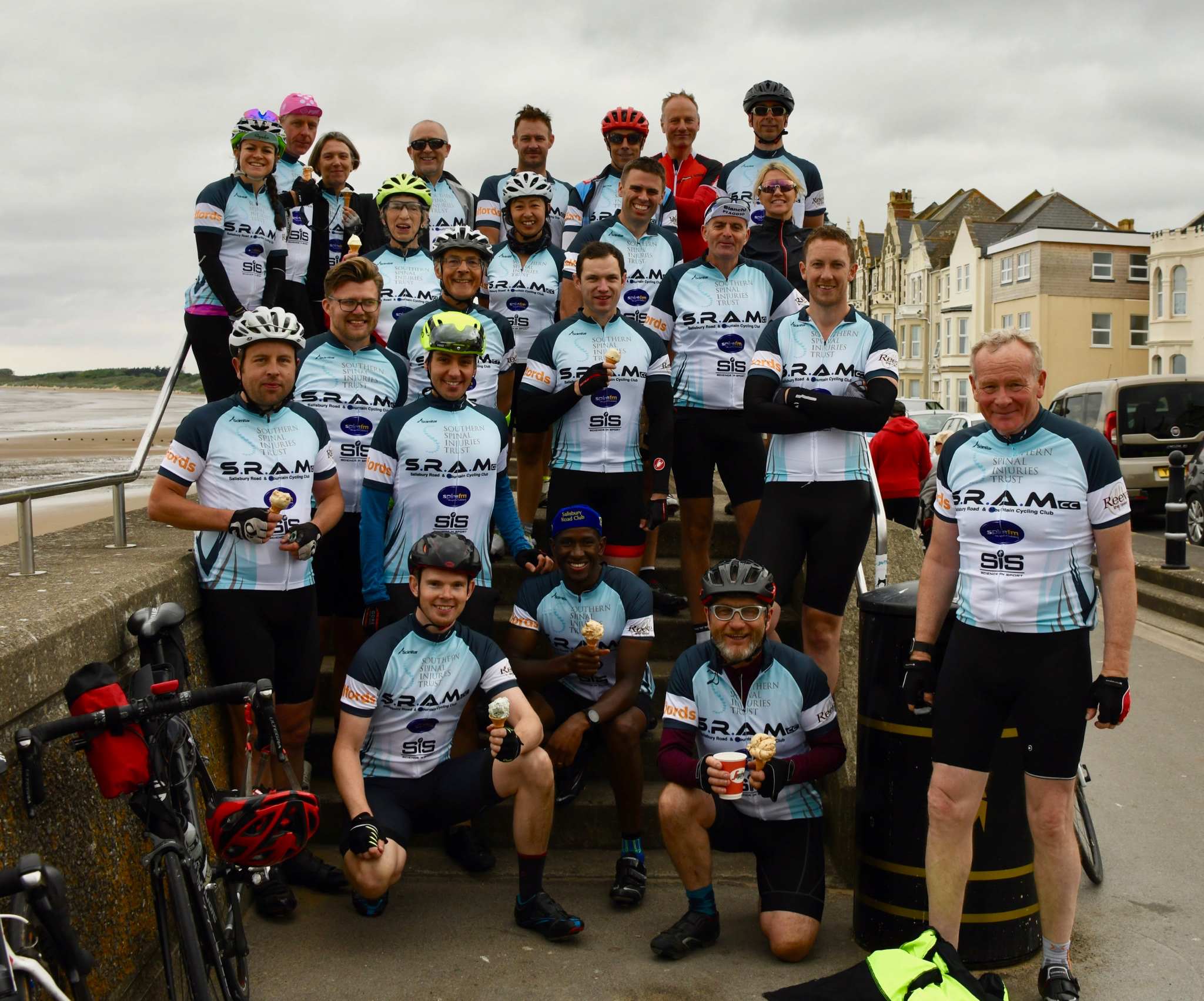 Through sponsorship raised from the 2018 Big Bike Challenge enabled SSIT to support a number of individuals living in the region with hand bikes & other specialist equipment, which was a great achievement.
To enter click here: (Link to Active Entry Website)
SSIT is delighted that this event is supported by Leigh Day.
Other supporters include Wheels in Wheels, Fyffes Bananas, Reeves the Baker, Erdinger Beer, Utta Nutta Peanut Butter.
For further details please call 01985 850835 or email info@ssit.org.uk
www.ssit.org.uk https://www.facebook.com/SouthernSpinalInjuriesTrust
SSIT@SSITnews
Event details and schedule
200 Mile Route Registration opens 4am, Start time 5am
Free souvenir Cycling Jersey for all entrants to ride on the event, and to keep to remember the great day. These are litmited, once they are gone they are gone.
Plenty of Parking at The Leisure Centre.
Make sure your family, friends and colleagues know the "Challenge" that is ahead, please ask them to donate to the SSIT using the (LINK)
Fundraising Page on Virgin Money Giving
Helmets – all riders must wear approved cycling helmets.
1. Anyone aged under 18 on the date of the ride must be accompanied by a parent/guardian. Proof of age may be required, and we reserve the right to carry out the necessary checks and refuse participation in the ride should those checks not be satisfactory.
2. All Riders must read the Guidelines for Participation before taking part.
3. The group should ride:
i. No more than two abreast except when overtaking.
ii. In single file on busy roads and when it would otherwise be dangerous for vehicles to pass
4. The group should use appropriate bike lights when cycling in hours of darkness.
5. The group should be courteous to other road users and should not cause an obstruction or interrupt the free flow of traffic.
6. The group should remain as one group throughout the Ride where possible and ride slow enough to allow time for the entire group to negotiate obstacles.
7. In the circumstance that it becomes necessary for the group to split leading Riders should slow down or find a safe place to stop and reform as one group before carrying on.
8. The group should provide a supportive environment for all Riders. The group should always wait for the last Rider and agree to ride at the pace of the slowest Rider.
9. We recommend that all adult Riders are responsible for their own well-being and should be prepared for situations such as adverse weather conditions, mechanical problems and flat tyres.
10. We recommend that all Riders are prepared for all eventualities and carry the following items: refreshments, mobile phone, bike lights, bike pump, puncture repair kit, spare tubes, multi-tool, waterproof clothing.
11. The participant must obey the Highway Code Rules and any rider found to be contravening these Rules or Event Official's instructions will be removed from the event.